Safe Communities
My commitment and passion towards Alameda County is driven by the need to serve and protect its citizens. Below is a list of all the organizations, programs, trainings, and committees I've been a part of throughout my professional career.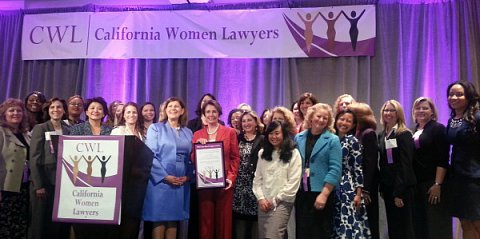 Professional Memberships & Associations
California State Bar
Member
California Women Lawyers
President, vice president, committee chair, affiliate board member
State Bar of California, Criminal Law Section, Executive Committee
Chair, vice chair, secretary-treasurer, editor of the criminal law section newsletter
Women Lawyers of Alameda County
Vice-chair, board of directors
California District Attorney's Association
Board of directors, chair of the sexual assault committee, member of the domestic violence, elder abuse, victim's rights, and training and education committees
Alameda County Bar Association
Member
Women Prosecutors of Alameda County
Regional representative
Lawyers' Club of Alameda County
President, board of directors
Alameda-Contra Costa County Bench-Bar-Media Committee
Chair, liaison to CA State Bar and Alameda County Bar Associations
Board of Managers, YMCA, Oakland
Vice-chair
FUTURECHOICE, YMCA of the East Bay
Head of the community collaborative
Instructional & Training Programs
The following is a partial list of instructional and training programs taught by Nancy E. O'Malley:
California District Attorney's Association
Sexual assault, child abuse, domestic violence, trial tactics, felony sentencing, leadership, management, ethics, elimination of bias in the workplace
Victim-Witness Training Institute
Sexual assault, working with persons with disabilities, confidentiality and the sexual assault and domestic violence victim, confidentiality and victims of crime records, HIV and the sexual assault survivor, diversity in crime victims
Western Region Child Advocacy Center
Trial tactics and medical providers, prosecutorial ethics, cross-examination of experts, forensic medical providers – how to prepare for trial
3R Conference (Return to Respect and Responsibility)
Statewide conference on issues affecting teens with over 500 attendees annually. Classes included: sexual exploitation, teen prostitution, teen health & HIV, teen-dating violence
National Association of Victim Assistance
Sexual assault and the criminal justice system: how the advocate makes a difference, how a bill becomes a law: do's and don'ts of legislative advocacy
Victims Compensation and Government Claims Board
How to serve victims and protect confidential records
Rape Crisis Centers of California
Confidential communications, reporting, legal issues affecting sexual assault survivors and advocates
State of Hawaii Prosecutor's Office
Forensic sexual assault examination, presentation of sexual assault cases in the courtroom
State of Hawaii
Prosecuting sexual assault cases, child sexual assault, trial practices
California Coalition Against Sexual Assault
Legal issues for rape crisis advocates, ethics
California State Bar, Education Institute
Domestic violence and the trial, gangs and crime of conspiracy.
Gairretto Institute
Criminal justice and the child victim, child sexual assault
Alameda County Law Enforcement Departments
Taught over 2000 classes including: survivor sensitivity in sexual assault cases, search and seizure, search warrants, sexual assault response
Alameda County District Attorney's Office
Various classes, including: substance abuse, ethics, case preparation, advances in DNA, sexual assault cases and forensics, mental defenses in homicide and sexual assault cases, substance abuse and workplace violence, sexual harassment. Produced the video, "The Roles that we Play, the Victims that we Serve."
Alameda County Hospital
Forensic issues in the ER
National Association of Emergency Physicians
Forensic issues in the E.R., treatment of the sexual assault and domestic violence patient
Additional classes taught throughout the Bay Area, including:
University of California Berkeley – Boalt Hall; Hastings Law School, San Francisco; St. Mary's College Paralegal Program, Oakland; Child Abuse Council, Alameda County; Sexual Assault Task Force, Alameda County; Children's Hospital, Oakland; UC Davis Medical School; Hayward Community Churches.
Task Forces & Advisory Committees
The following is a list of current and previous task forces and committees Nancy E. O'Malley has been appointed to or has been a member of:
Alameda County Violence Prevention Blueprint
Advisory Committee
California Judicial Council
Criminal Law Advisory Committee
California Domestic Violence Advisory Board
Appointed by Governor Arnold Schwarzenegger
Alameda County Domestic Violence Death Review Team
Responsible for reviewing all domestic violence-related deaths in Alameda County with the purpose of improving the response to domestic violence in order to prevent domestic homicide and deaths.
Chair, 2002-present
California Sex Offender Management Board
California Department of Corrections and Rehabilitation
Appointed by Senator Don Perata
Violence Against Women Education Project Committee
California Administrative Office of the Court's committee advising on judicial training on women against violence issues
Governor's State Advisory Committee on Sexual Assault Victim Services
Chair of the Adult Sexual Assault Sub-Committee, 1998-present
Alameda County Sexual Assault Response Task Force 2d
Chair 1994-2004
California Family Justice Initiative Advisory Board
Advisor on family Justice Centers in Northern California
Represents Alameda County as the training center in Northern California
National Family Justice Center Alliance
Advisory Board
Alameda County Family Justice Center
Management Committee
Alameda Boys & Girls Club
Advisory Board
United Way Children and Youth Issues Cabinet
(formerly the SAFE Communities Issue Cabinet)
Previous Committees & Task Forces
Alameda County MOMS (Maximizing Opportunities for Mothers)
Advisory Committee
Deals with issues of incarcerated women transitioning from jail into the community, including job training and placement, parenting and other classes.
California Violence Against Women
STOP Task Force
State-wide task force dealing with Federal legislation
Child Abuse Vertical Prosecution Advisory Committee
Statutory Rape Vertical Prosecution Advisory Committee
Alameda County Sexual Assault Investigators Association
Alameda County Multi-Disciplinary Task Force
Alameda County Domestic Violence Task Force
Alameda County Task Force on "Crack Babies"
Alameda County Child Abuse Council
Alameda County Sexual Assault Advisory Committee
Alameda County Task Force on the Unmet Needs of Women Inmates
Alameda County Criminal Justice Mental Health Advisory Committee